3D Architectural Renderings + Design Visualization + Conceptual Renderings + Photo-Montage + 3D Architecture Animation Service
If you're an
Architect, Landscape Architect, Interior Designer, Real Estate Agent, Builder, Contractor or provide any other construction services we can assist in creating
photorealistic 3D architectural renderings for residential and commercial presentations
as well as
SketchUp Modeling services
for exterior and interior design, landscape and furniture design. We have been assisting professionals for over 10 years in cities such as
Los Angeles, California, Houston, Texas, New York City, Miami, Florida, and Las Vegas, Nevada, US and International clients.

See latest Portfolio!
3D Architectural Exterior Renderings Services located in the US:
3D Architectural Renderings + Design Visualization + Conceptual Renderings +
Photo-Montage + 3D Architecture Animation Service
"You can have everything in life you want, if you will just help other people get what they want." Zig Ziglar
First step to get started, send architectural 2D drawings to review:
By using high-end professional 3D rendering software first will generate a black & white 3D model of your project and then render a remarkable photo realistic 3D architectural rendering or 360 architectural animations
3D Architectural Rendering Service Experience:
More than 10 years of experience in the specialized field of 3D architectural visualization modeling & rendering services! based in the US
Highly specialized in 3D renderings, photo Simulation, architecture and interior design, including construction documents
Our services are utilized by various Architects, Interior Designers, Builders, Engineers Real Estate Developers, watercolor Artist and Individuals desiring custom architectural services in California, Texas, New York, Chicago, Miami and more US clients
Still architectural renderings can illustrate how a new design will complement its surrounding environment. Panoramic architectural renderings can capture the entire existing scene by using photo-montage techniques
Architectural rendering software used:
Professional programs: 3D Max, SketchUp 3D Modeling, 3D Max, V-ray render and Photoshop.
Affordable, high quality , fast 3D Interior Rendering residential and commercial services located in the US:
3D Environmental Design & Tradeshow Exhibit Renderings
Custom 3D Furniture Modeling Services:
Professional Rendering Services Include: Architectural & Digital Watercolor Renderings ● Environment Renderings ● Color Floor Plans ● Kitchen And Bath Design ● Residential, Hospitality And Commercial Design ● Custom Home Design ● House In 3D ● Furniture Design ● Display Fixtures Modeling And Renderings ● Restaurant Renderings ● Retail Store ● Conceptual Sketches And Design ● Custom Theater Renderings ● Exhibit And Display Rendering ● Animations ● Stock Plan Renderings ● Photo Simulation
---
www.agcaddesigns.com
|
agcaddesign@gmail.com
| Copyright © 2017 AG CAD Designs- Render studio. All Rights Reserved.
Los Angeles, Orange County, San Diego, California, USA. Chicago, Illinois, Houston, San Antonio, Texas,
​Phoenix, Arizona, Florida, New York, affordable 3D Architectural Outsource services
Powered by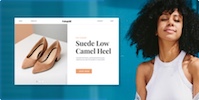 Create your own unique website with customizable templates.