AG CAD DESIGN CAREERS

AG CAD Designs is a highly skilled and friendly team working on exciting architecture projects. If you share our passion for great architecture, interior design, retail design & Exhibit design, casework shop drawings we would love to hear from you.Please contact us directly at:agcaddesign@gmail.com
---
Design Contract & Freelance Job Career Opportunities:FREELANCE REMOTELY- DIGITAL 3D CG ARCHITECTURAL ARTIST
Talented Digital Artists to create inspired photorealistic renderings and animations by modeling, texturing, lighting, and animating architectural buildings and scenes. The ideal candidate must be expert in all aspects of digital rendering using industry standard Autodesk 3ds Max, V-Ray, and Photoshop to translate a designer's insights into sophisticated marketing imagery. Experience with AutoCAD, SketchUp, Adobe Premiere.
- Passionate and motivated to work in the Visualization industry
- Effective production skills particularly 3D modeling and texturing
- Understanding of/ experience with Autodesk 3D Studio Max, and V-Ray
- Additional software skills, including Photoshop, and After Effects
- Knowledge of compositing, editing and color grading is helpful but not essential
- Has a strong aesthetic sensibility and able to visually and verbally communicate through sketches, renderings and oral presentations
Required experience:
Autodesk 3D Studio Max, V-RAY, Photoshop, After Effects: 2 years
​
HIRE FREELANCE- 3D ARCHITECTURAL GRAPHIC DESIGNER- POST PRODUCTION
The ideal candidate must be expert in all aspects of graphic design using industry standard Photoshop & illustrator software to produce sophisticated marketing print & web design. CGI Artist uses 3D software, lighting technique and artistry to create photo realistic images and scenes including commercial interior spaces and product replication. Excellent understanding of high-end rendering techniques and post production in ARCHITECTURE. Contract position
.
- 3D Modeling: large background site models; detailed urban and landscape designs; and small component details.
- 3D Rendering: High-end material texturing; day and night lighting adjustment; view and camera settings.
- Render Post-Processing: Adding entourage; placing rendering in photographs; image enhancement.
- 2D Graphics: Presentation quality project site plans, sections, elevations, and detail images.
- Graphic Presentation: Composing images and text for presentations and print.
HIRING ARCHITECTURAL MILLWORK SHOP DRAWING EXPERT
- Detailing Casework drawings
Requirements/Qualifications:
- Collaborate with project managers and production during the development of all concepts
- Experience in a commercial architectural millwork environment
- Architectural millwork in the Education, Gaming, Hospitality, Restaurant, and Retail
- Must be able to read and understand architectural drawings
- Proficiency with AutoCAD
- Working knowledge, understanding of drafting, layout of projects and millwork as well as integration of a wide range of materials such as ornamental metal, veneers, glass and fabric
- Produce detailed construction drawings with accurate and clearly labeled measurements, guides, and materials & finishes specs.
- Working knowledge and understanding of workflow from fabrication to installation
- Ability to create workable shop drawings (CAD) from concept drawings provided by the client
- Must demonstrate a strong collaborative attitude and work well in a team environment
- Knowledge of Microvellum, Cabinet Vision, Rhino 3-D modeler, other manufacturing software for the woodworking industry
HIRE SKETCHUP MODELING PROFESSIONAL ARTIST
-
Work with SketchUp to design and create 3d models and presentation documents for residential and commercial architecture.
HIRE CONTRACT AS-BUILT & AUTOCAD DRAFTING SKILLED EXPERT
(In Los Angeles, CA)
- Measure & Draw: Use measuring devices to measure existing walls, columns, windows, doors, millwork, ceilings, structure, equipment, etc. These measurements are entered into AutoCAD.
Stay in touch:
Thanks for your interest in
AG CAD Designs
. Let us know a few details about yourself and if you are a freelance artist we would love to see your work, so do leave a
URL link
.
Also send us your portfolio, if you are a
talented freelancer
looking to collaborate with us we are always searching to team up with professionals around the world.
Apply, Email us at:
agcaddesign@gmail.com
We are always looking to build a network of trusted and reliable contract designers.
Our network is comprised of professionals with interior design, architecture and graphic design backgrounds. Qualified candidates possess the required CAD skill set, demonstrate high-level communication and respect deadlines.
Powered by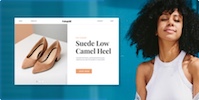 Create your own unique website with customizable templates.