Luxury Real Estate & Architectural Branding Development, GRAPHIC DESIGN, PRINTING, WEB DESIGN SERVICES
AG CAD Design Studio delivers high quality designs for Luxury Real Estate & Architectural large and small firms. Our creative team consists of professional designers, designing is our passion and delivering noteworthy marketing solutions. We specialize in Luxury Real Estate and Architectural Branding & identity development, let us assist you in all your marketing and communication needs by delivering all forms of print and digital media. Implement our artistic skills in your corporate identity, print marketing, event marketing design, website design and development, trade show materials, document management and printing.

Creativity is just connecting things. When you ask creative people how they did something, they feel a little guilty because they didn't really do it, they just saw something. It seemed obvious to them after a while. That's because they were able to connect experiences they've had and synthesize new things."
– Steve Jobs
We want to help you become notice by branding and developing creative ideas for your Real Estate & Architectural business. With 10 years of experience in the graphic design industry, we have helped many satisfied clients we are confident we can help you! We offer very competitive pricing and fast turnaround. We specialize in top quality graphic design including, flyers, business cards, postcards and more!

We provide excellent creative design services in Orange County and Los Angeles region assisting various clients. Most of our custom graphic design work has been done for Real Estate Agents and Architects in Beverly Hills, Cerritos, Downey, El Monte, Lakewood, Long Beach, Los Angeles, Manhattan Beach, Montebello, Monterey Park, Norwalk, Pasadena, Pomona, Redondo Beach, Santa Fe Springs, Santa Monica, Torrance, West Covina, Hollywood, Brea, Costa Mesa, Cypress, Fullerton, Huntington Beach, Irvine, La Habra, La Jolla, Laguna Beach, Lake Forest, Mission Viejo, Newport Beach, Orange, San Clemente, San Juan Capistrano, Santa Ana, Seal Beach, Tustin, And Yorba Linda.
Freelance Graphic Designer
Graphic Design:

Advertising Design
Book Design
Brochures/Catalogs
Business Identity
CD/DVD Design
Design and Development
Illustration Design
Raster to vector conversion
Marketing
Newsletter Design
Photo-retouching
Postcard Design
PowerPoint Presentations


Printing Services:


Business Cards
Envelopes
Flyers/Brochures
Letterhead
Postcards

Custom Creative Design:

Real Estate Marketing
Artistic style renderings
Presentation images/ board design
Map Design
Site Map Renderings
Site Plan Design
Planning & diagram maps
Basic Website Design
Digital Photography
Video Production
Vector art
illustrations
Cartoons
Digital Art

Photo-editing & Retouching
Motion Graphics

We are a local design studio in Southern California helping companies build a dynamic brand by providing
Real Estate & Architectural Graphic Design, Web Design, Marketing and Printing services in California
. Our number one goal is to develop the overall image, and brand identity of businesses and different organizations.
Let us help you reach your business goals successfully and affordable. For a quick quote, feel free to contact us today at:
andrew@agcaddesigns.com
. We can start working on your next
Luxury Real Estate website
. Call today to get your free design service quote or to talk about your web or graphic design needs. We offer affordable solutions ask for pricing and rates. We can also help on your personal design needs. Customize your wedding, and special events invitations, or send a one of a kind Real Estate or Architectural thank you cards.
Advertising
Brochures
CD Covers
Corporate Identity
Direct Mail
Illustration
Invitations

Package Design
Posters
Trade Show Materials/Exhibit Graphics
Website Design & Development (WordPress)
Mobile Website Design
Facebook & Twitter Pages
We can help: advertising poster design, advertising design services, outdoor advertising design, advertising design, marketing, magazine advertising design, graphic design company, graphic design websites, graphic design ideas, computer graphic design , online graphic design, creative graphic design, professional graphic design, graphic design business cards, graphic design brochure, graphic design solutions
www.agcaddesigns.com
|
agcaddesign@gmail.com
| Long Beach & Anaheim, CA | Copyright © 2018 AG CAD Designs. All Rights Reserved.
Freelance graphic design services in Los Angeles, Orange County, San Diego, California, USA. Houston, Texas.
Powered by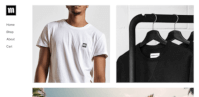 Create your own unique website with customizable templates.