3D Architectural Rendering Services
We Provide 3D Architectural Renderings, Animations, SketchUp Modeling Services, Furniture 3D Modeling, Luxury Real Estate illustrative Floor Plans
Give Clients something to VISUALIZE by providing them with realistic 3D Architectural Visualizations, 3D Animations & illustrative 2D Color and 3D Floor Plans the perfect presentations. We collaborate with top Luxury Real Estate & Architectural professionals in California, Texas, New York, Florida, Illinois. We specialize in Luxury Real Estate and Architectural 3D Rendering visualization Residential, Commercial Services and CAD Shop Drawings.
---
Fully illustrated Real Estate & New Home
Building Color Floor plan renderings

for Real

Estate Agents, Homeowners, Designers and

​Builders. Click to view,

Samples

---

Professional design services include:
​

3D House, Residential Exteriors
Interior visualizations renderings
3D floor plan rendering
2D Color Elevations
Digital Color Floor plan renderings
2D Color Site Plan and custom maps
3D Fly-through, Multimedia & 3D Animation
SketchUp 3D Modeling services
Digital Watercolor​
3D Furniture 3D Modeling Services
---
3D Architectural Rendering - 3D Floor Plans - Animations
About us:
"
The
Design Studio
is based in Southern California, servicing local and
US clients in various
states.
I'm always available to personally answer any questions or to discuss your ideas and new
​projects"
Andrew
Architectural illustrator
​
I am easy
to reach at:
agcaddesign@gmail.com
10 years of experience in the field of 3D architectural residential and commercial visualization services
Highly specialized in 3D renderings for residential and commercial Architecture and Interior Design.
Our 3D architecture rendering services are utilized by Architects, Interior Designers, Kitchen & Furniture Manufacturers, Engineers, Builders, Real Estate Developers and watercolor artist.
Once we discuss your ideas. I will create a complete architectural rendering or animation, that carefully capturing all the fine details of your design. Doing this at the beginning of your project avoids unnecessary modifications which eliminate costly mistakes and delays.
We utilize professional software for 3D modeling, architecture rendering and architectural animations
---
How to get started with your next rendering design:


The Architectural Rendering Design Studio is small enough to offer very affordable and competitive fees

Email us, and send your PDF Floor Plan and Elevations or sketches and preliminary design ideas
We will respond quickly and provide a preliminary quote based on your general scope of work
Once we further discuss the project and agree on the scope of work, will provide a complete proposal for your approval

GET A PRELIMINARY 3D Architectural Rendering QUOTE!
---
| | |
| --- | --- |
| AG CAD Design Studio collaborates with various Architects, Interior designers, Real Estate Developers, Home Builders, Engineers, watercolor artist and Marketing Firms to create high quality architectural renderings for commercial, civic and residential projects. The architecture rendering 3D design studio is based in Orange County, CA- Southern California | Latest blog |
---
---
www.agcaddesigns.com
|
agcaddesign@gmail.com
| Long Beach & Anaheim, CA | Copyright © 2017 AG CAD Designs
Los Angeles, Orange County, San Diego, California, USA. Illinois
,
Chicago, Houston, Texas, Arizona, Florida, New York, affordable/cheap 3D architectural renderings Outsource services.
Site Map
Powered by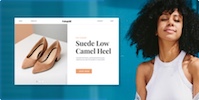 Create your own unique website with customizable templates.