Thank you! We will contact you soon!
Thank you!
Your information has been submitted. I will review your email and reply as soon as possible. Any information: notes, drawings, floor plans, elevations or dimensions can be sent to
agcaddesign@gmail.com
, to better understand your requirements.
Thank you for your consideration!
---
Frequently Asked Questions:

Q: Methods of Payment?
A: PayPal, Chase QuickPay, Bank Transfer- Direct Deposit, Visa, Master Card, Check

Q: Time-frame?
A: Small projects takes (1) weeks to complete, larger projects can take (1) month.
---
IMPORTANT NOTICE: To begin a project a 50% payment is required and the rest is due when the Final Renderings or Drawings have been completed.
As-built team and Project Collaborators:
Pedro Calixto
As-Built CAD Drafting
Location: Anaheim, CA
Email: pedrocalixto949@gmail.com
Phone: 949-228-5071


Helen Mullins
Drafting & Consulting Designer
Location: Lake Elsinore, CA
Email: hmullins@purelayout.com
​Phone: 949-302-7967

​
Powered by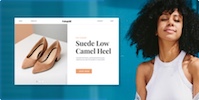 Create your own unique website with customizable templates.