Always do your best. What you plant now, you will harvest later." Og Mandino
---
We would love to work with you on your upcoming project. We are here to help, let us know if you have any questions about our architectural illustration services! feel free to reach me at agcaddesign@gmail.com. Thanks!
- Andrew Garcia

---
---

PayPal.Me

is a fast, easy and secure way to make a payment

​or you can also send payment using Chase QuickPay

3D Architectural Renderings Requirements: Need a PDF or Sketch Architectural Floor Plan and Elevation Drawings to review.

Shop Drawings: Need preliminary interior elevation drawings to review.

IMPORTANT: To begin a project a 50% payment is required and the rest is due when the Final Renderings or Drawings have been completed.

Frequently Asked Questions:

Q: Methods of Payment? A: PayPal, Direct Deposit or Money orders.


Q: Time-frame? A: Small projects take (2) weeks to complete, larger projects take (1) month. Any job needed sooner will be considered a rush job. Thank you for understanding.

CONTACT INFO:

Andrew Garcia

3D Architectural illustrator

agcaddesign@gmail.com

Cell: (310) 431-7860

​

or

Pedro Calixto

Senior illustrator / Project Lead

- Collaborating with the studio

for over 6 years

Email Pedro

P:

(949) 228-5071​

Location:

Buena Park, CAOrange County, California
Los Angeles, CA
USA & International

Monday to Friday Hours:

​8:00 am to 5:00 pm

-To arrange a call send me an email

Cell: (310) 431-7860

I reply to text messages!

Skype Name: agcaddesigns

My current time:


---

In any situation, the best thing you can do is the right thing; the next best thing you can do is the wrong thing; the worst thing you can do is nothing.
- Theodore Roosevelt
---
---
---
---
www.agcaddesigns.com
|
andrew@agcaddesigns.com
| Long Beach & Anaheim, CA| Copyright © 2018 AG CAD Drafting & Design.
All Rights Reserved.
New York, Los Angeles, Chicago, Houston, Philadelphia, Phoenix, San Antonio, Dallas, San Jose, Texas
Local Service Area:
On site measuring and drafting service for Residential and Commercial in Beverly Hills, Cerritos, Downey, La Habra Heights, Lakewood, Norwalk, Santa Fe Springs, Santa Monica, Orange County Southern California, Brea, Costa Mesa, Cypress, Fullerton, Huntington Beach, Irvine, La Habra, Laguna Beach, Laguna Hills, Laguna Niguel, Lake Forest, Mission Viejo, Newport Beach, Orange, San Clemente, San Juan Capistrano, Seal Beach, Tustin and Yorba Linda.
Powered by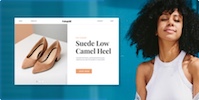 Create your own unique website with customizable templates.