Luxury Real Estate, Vacation Rentals and New Homes
2D Floor Plan Layouts, for marketing purposes
Color 2D Floor Plans, elevations and site plans are great architectural visualizations that capture every potential clients attention. Valuable for Architectural firms, Interior Designers, Real Estate Developers & Agents as well as Home Builders
A mediocre person tells. A good person explains. A superior person demonstrates. A great person inspires others to see for themselves." Harvey Mackay
---
We can work from old blueprint drawings or do on-site visits to measure and produce 2D Floor Plans, Elevations and Site Plans
- Use your 2D floor plans for marketing and website listings.

- Well designed plans are regarded as one of the most important resources since the client/buyer is able to view the entire layout. The 2D plan will also give the client/ buyer an approximate indication of the property space and room sizes.
---
P​roviding color floor plans for Luxury Apartments and Hotels:
Top Reasons of why to use Real Estate Floor Plans and how:
---
2D or 3D Color floor plan services:
Commercial Design
Restaurants
Bars And Lounges
Commercial Kitchen Design
Space Planning
Interior Design
Retail Design
Hospitality Design

Corporate Office Design
Government
Institutional
Health Care
Staging
Senior Living
Condominiums
Luxury Apartments
We can also draw professional CAD entertainment event & wedding, venue planning floor plans that show, tables, furniture layout, architectural elements, Audio/Visual, projectors, monitors, lighting DJ booth, band set-up, stages and so on for better event set-ups
*Additional charges apply for on site measuring visits. Also we provide discounts to all our continuing Clients.
---
www.agcaddesigns.com
|
agcaddesign@gmail.com
| Valley View, Cypress, CA 90630 | Copyright © 2018 AG CAD Drafting & Design.
​All Rights Reserved.
CAD drafting in Los Angeles, Orange County, San Diego, California, USA. Chicago, Illinois, Houston, Texas, Arizona, Jacksonville, Florida, New York, Outsource services
Services include: black & white, color digital renderings, 2D exterior elevation rendering, 2D color site map, architectural computer rendering, Architectural Illustrations, Building Renderings, Custom Map Renderings, Developer Marketing, Color Elevation Drawings, Elevation Illustrations & Elevation Renderings.
---
Draft and Draw: Real Estate + Commercial+ Office + Outsource Restaurant + Emergency Evacuation + Retail+ Reception Hall + Corporate Event+ Special Event+ Trade shows+ Exhibit+ Conference + Mall Directory and many more!
Powered by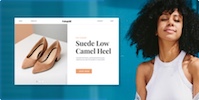 Create your own unique website with customizable templates.